September was dominated by the Marathon de Ben Nevis as I built up to it and had an easy week after it. I ran 143.75 miles in total which is a little less than my average for the year.
I like to keep a track of the different types of runs I do all year to make sure there is a good variety as I'm sure that helps my training.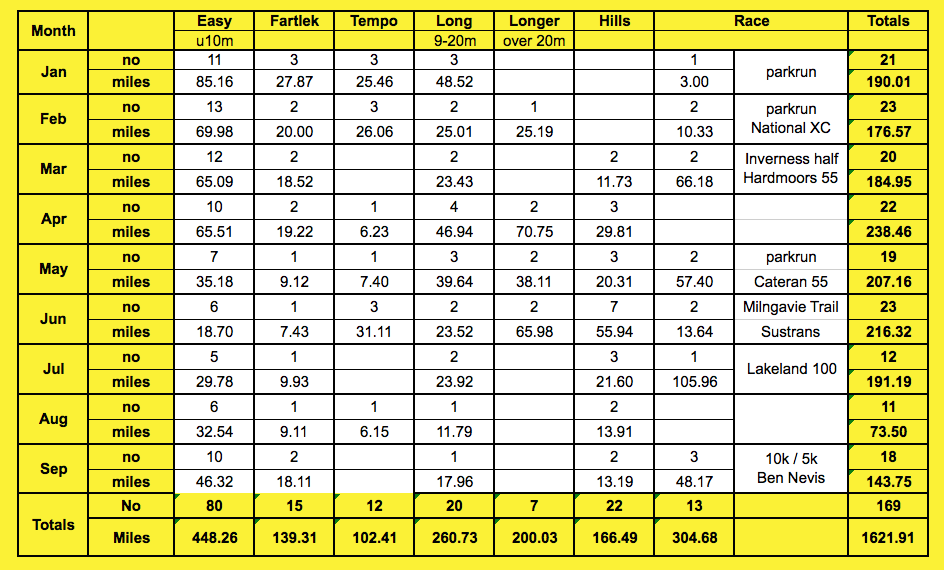 I'm keeping ahead of my red line to complete 2015 miles in 2015 ….