I've had my recovery week after the Marathon de Ben Nevis so my focus is all on my final ultra for the year which is the 60 mile White Rose Ultra on Sunday 1st November.
I'm planning three and a half weeks of harder running with a couple of longer runs then a week and half taper.

Hopefully that will be enough to get me ready for the race.  There is my normal mix of speed-work, hills, longer runs and easy runs.
Last night I was back at the club for our Monday night Fartlek session. Some of the group are running the Great Scottish Half Marathon on Sunday so they only wanted to do 5 x 3min.
This left John H, Steven H and myself to do the full 10 x 3mins (90sec recovery). I made the mistake of not taking my head torch. I thought I would be okay for another week. I was okay for the first 6 sets but the last 4 were a bit hairy not being able to see the ground. Steven very kindly tried to stay with me so I had some light! At least it made him run a bit quicker!!
I was happy with my effort and ran 4.88 miles for the 30mins ….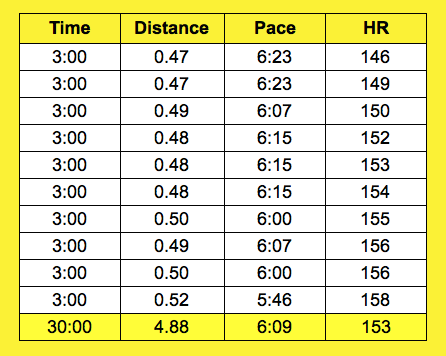 I forgot to mention the other day that I was following the Spartathlon very closely over the weekend. It is some race 153 miles in the heat of Greece mainly along roads from Athens to Sparta
SPARTATHLON is a historic ultra-distance foot race that takes place in September of every year in Greece. It is one of the most difficult and satisfying ultra-distance races in the world because of its unique history and background.

The Spartathlon revives the footsteps of Pheidippides, an ancient Athenian long distance runner, who in 490 BC, before the battle of Marathon, was sent to Sparta to seek help in the war between the Greeks and the Persians. According to the ancient Greek historian Herodotus, Pheidippides arrived in Sparta the day after his departure from Athens.

From 1984 the International Association "Spartathlon" was founded, which since then has continuously organized the race each September. The choice of this month is because that is the time reported by Herodotus for Pheidippides' run to Sparta
Sadly not all of the friends I was following made it but congratulations to those who did including ….
Mimi then turned round and ran back to Athens!!