Today I had another run at lunchtime around Pollok Park. The plan this week was to have a slightly easier week and I've enjoyed running as I feel over the last couple of days. I've decided to do the Pollok parkrun on Saturday with a couple of miles warm up and a few miles after to make 10 miles.
In January I ran 104.44 miles which is the lowest January for many years. I've kept close records since 2007 when I really started ultra training and this year has definitely been the lowest since then. Obviously the main reason was that I didn't start until 13th January due to my 'collapse.'
Full list of all my runs …

In graph form ….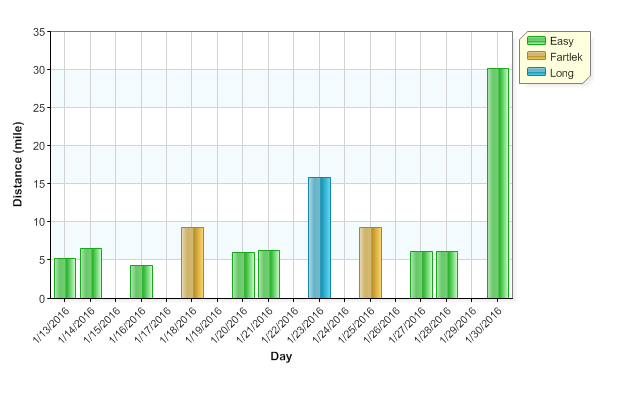 In diary form ….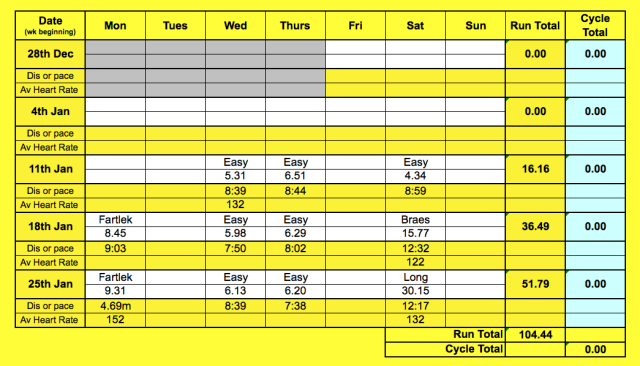 Types of runs ….