I was keen to put a good training effort in this week with the Hardmoors 55 just over two weeks away. So I planned three very different runs which I hope would help me increase my fitness.
Monday - Club Fartlek Session
There were a good group of us from the club. The weather wasn't particularly good with rain and wind but I worked hard right through the session which was 1min (30sec recovery), 2min (1min), 6 x 4min (2min), 2min and 1 min.
We were on the cycle track and normally when we turn to return the wind is behind us but not this night! The return run was right into the wind and rain!  My stats …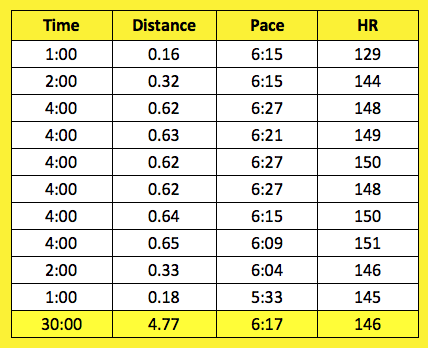 I was pleased to see that even though the wind was against us I was slightly quicker as the session progressed.
Wednesday - Tempo Run
I ran after work and wanted to do a tempo effort run. I decided to do a mile warm up then 2 miles at tempo pace, then another easy mile and another 2 miles at Tempo pace.
Again it was very windy but as I was dong a circular route sometime it was behind me and other times against me. The way it worked out the first 2 miles at Tempo pace the wind was with me but for the second 2 miles it was against me!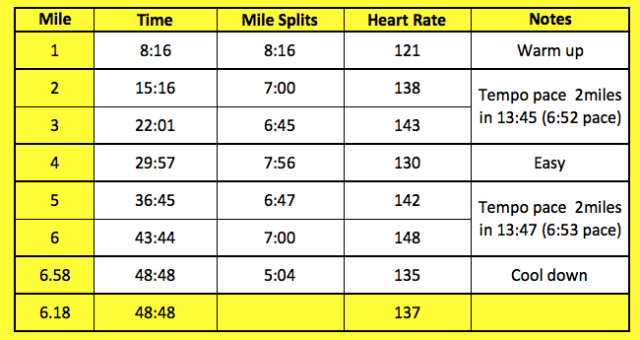 I was happy that I was only 2 secs slower on the second one as the conditions were a lot harder with the wind.
Thursday - Hill run with Ian Minty
My original plan was to do a Ben Lomond run but my friend Jonny suggested it wouldn't be the best idea as there was still a lot of snow and ice on the top third which makes running down very difficult. So I decided to do a Conic Hill run instead.
Our friends Ian & Julia Minty are in the process of moving from Coventry to Scotland. Until they find a permanent home they are renting a flat in Drymen. When I heard that Ian had moved in on Tuesday I invited him to join me on a run.
I arrived at 4.30pm and we set off 15mins later. Ian was concerned he might be holding me back as he's not done a lot of running over the last few months. I was more than happy to run together so I suggested we stay together until we reached the bottom of Conic and see how we are going.
In the end we ran the whole way together and we both really enjoyed it. We made it to the top of Conic and half way back before it got dark.
It was good to have a longer downhill run and my quads felt okay. I would like to do a Ben Lomond run next Thursday which will be my final harder run before the Hardmoors 55 9 days after that.
Ian is doing the D33 which is on Saturday 12th March so he wisely decided not to join me next Thursday but we are looking forward to a Ben Lomond run together soon. Thanks for your company Ian and all the best for your D33. Ian has done all the D33 races. I think he said this will be the 6th.