My feet are fully recovered after the Hardmoors 160 and I'm ready to get running again. I plan to have a run at lunch time tomorrow.
April was my highest mileage wise this year and for quite a while. The Hardmoors 160 race started on Friday 29th April but didn't finish until Sunday 1st May so I estimated how many miles I had run by midnight on Saturday 30th April.
I ran 273.78 miles. I started the month with a big back to back weekend as I did a recce on the Hardmoors 160 course and finished the month with the Hardmoors 160 race.
List of all my runs in April …
In diary form …
In graph form …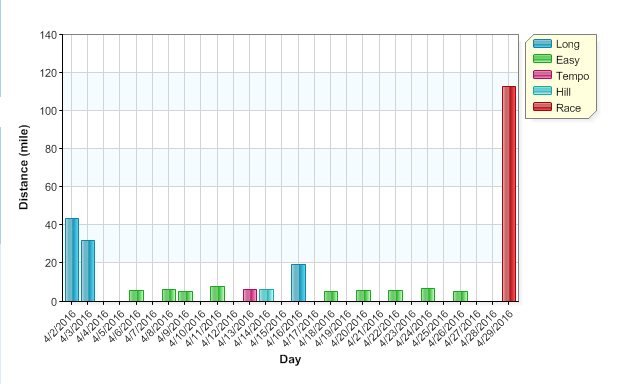 Summary for the first four months showing the different types of runs …
May will be a shorter month mileage wise as I take some time off after the Hardmoors 160.