My long term goal is to try and run 100 ultras by the time I'm 70! To do that I need to run 5 ultras a year for the next 13yrs. I know a lot of runners do more than than every year but I really like to focus on each and every race I do and try and do my very best on each one.
I had my first run post Hardmoors 160 race yesterday (Friday). I had a lovely run at lunchtime with my friend Jonny. We did a loop of Pollok Park but ran off road as much as we could. Jonny is building up to the whw race so it was good to chat about that race and Jonny's plans.
I had planned to run again tomorrow but Katrina invited me to join her today (Saturday) for her run with Tracey today so I did. I really enjoyed the chat about Tracey's recent London Marathon and I hope Katrina wasn't too bored as I told Tracey about my Hardmoors 160!
I'm really keen to do some new races over the next few years as there are so many new races in the UK that I would love to do. So I have entered three races for the rest of the year that I have never done before.
Saturday 2nd July - Great Glen Ultra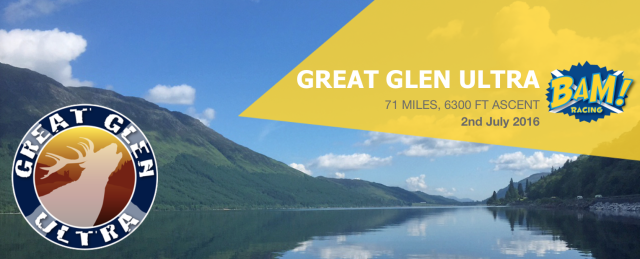 This route goes from Fort William to Inverness and is a race I've wanted to do since Mike & Bill added it to their stable of races.  I'm planning to do a recce run with Ryan M in a few weeks so it will be good to see the last 25 miles or so of the route before the race.
Saturday 10th September - 10 Peaks Brecon Beacons

Katrina's Dad lives on this route and last year when we were visiting him I went for a run on the day of the race and met a few runners. I found out more about the race and really fancied it.
It fits in well as Katrina can visit her Dad while I go for a run. The logistics will be a little challenging as the race starts at 5am on Saturday and we'll have to drive down from Scotland on Friday after work but I'm sure it will be fine!
Saturday 8th October - Lakes in a Day

This race is only four weeks after the Brecon Beacons which is not ideal as I prefer a longer gap between races but I really wanted to do a race in the Lake District and this one ticked all the boxes.
So I have races in Scotland, Wales and England for the rest of the year. Maybe I should find one in Ireland!!