The plan was always to run slightly less miles in February as I concentrated on the National Cross Country and the Inverness Half Marathon.
I ran 150.21 miles in total so pleased with that. List of all my runs ….
In a graph …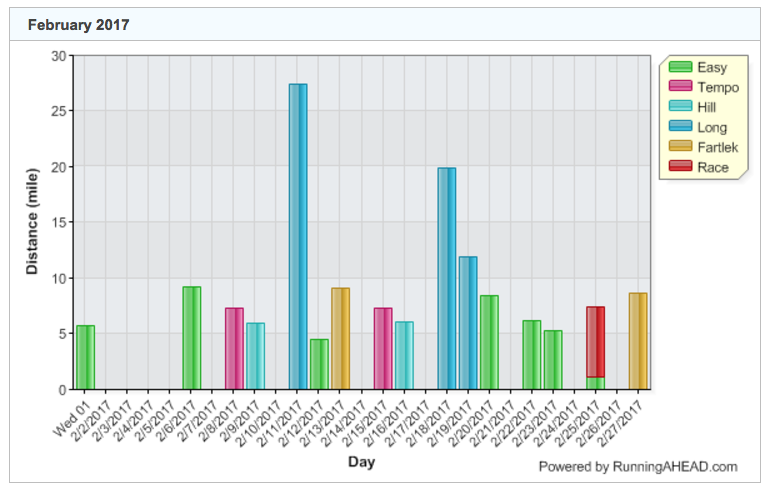 Diary form with cycling …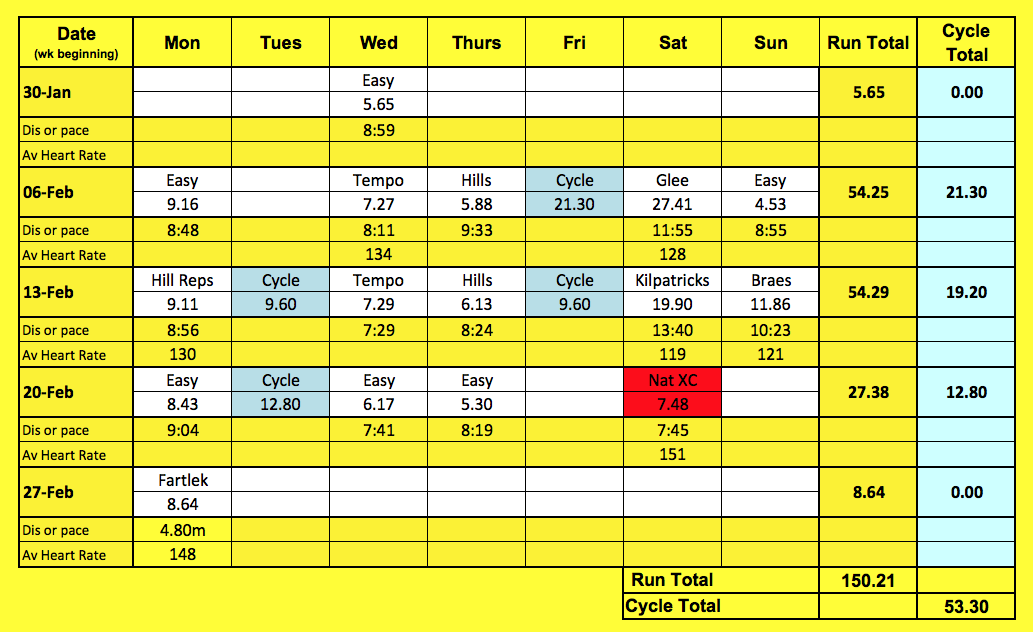 I like to keep a track of the types of runs I do throughout the year ….

Here is my plan for March ….