March has been a mixed month in that for the first part of the month I was concentrating on the Inverness half marathon but also trying to keep my longer off road runs going.
In total I ran 176.94 miles.
Here is a summary of runs …
In graph form …
In diary form with cycles ….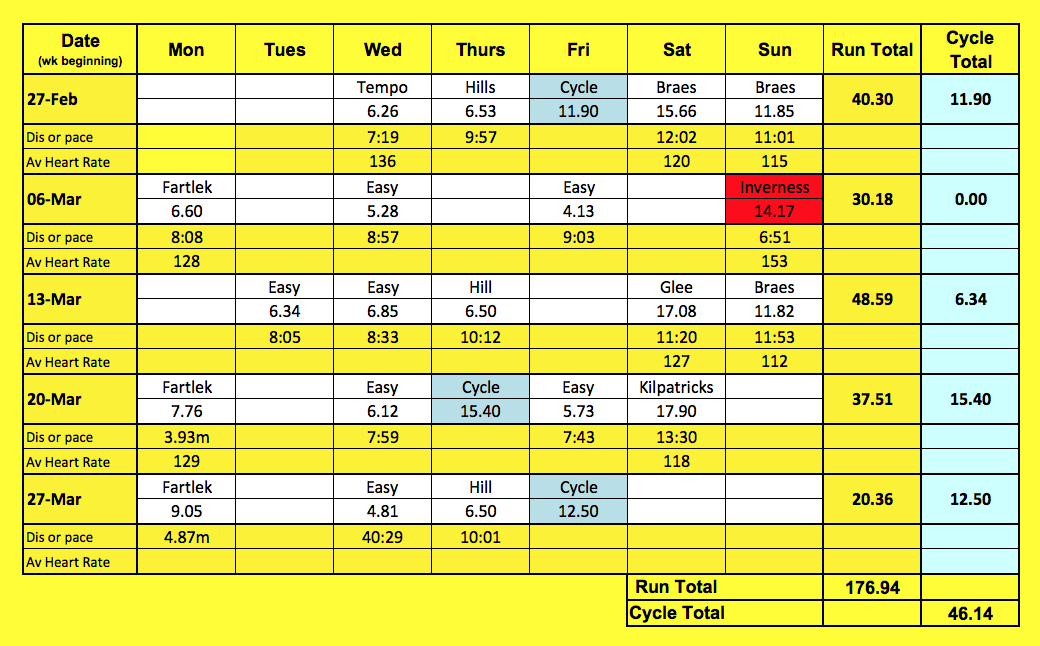 Finally a summary of all my runs so far this year by types of runs ….

This weekend I'm doing back to back runs on the whw. Saturday will be Tyndrum to Glencoe (with Katrina) and then Sunday Glencoe to Fort William. I'll be practising a few things in preparation for the Ring of Fire Race in September.