Yesterday I turned 60! It felt like a very significant milestone in my life!
I decided to post the following message on Facebook on Tuesday….
Tomorrow (Wed 20th Mar) I will be 60!
It feels like a significant milestone in my life. I already have my bus pass and I'm looking forward to moving up an age category in running!
One of the things I love about Facebook is being able to send best wishes when it is a friend's birthday and I really enjoy receiving them as well! So for this significant birthday I have a request please. Could you say where we know each other from and if you have time share a favourite memory of something we have done together?
Thanks in anticipation!
I have been overwhelmed by so many friends who have responded and shared a memory of things we have done together. It is like a snapshot of my life! It feels like reading lovely comments after I have died!!
I wanted to keep a record of all the messages so what better place than my blog. I'm also going to print them out and stick them in a book.
They are basically in the order than they were posted on Facebook. Hopefully I have them all but if I have missed one or you want to add one let me know and I will include it.
There were also over 160 Birthday greetings but I've only included those who shared a memory!
Nancy Benham
Happy birthday John. We met in Dhaka Bangladesh. Funniest memory was you sitting in our home with your party trick- holding your twins and doing a backward somersault with them. "Don't drop them" "I never do" A few minutes later, you did! Hadn't laughed so much although your girls were crying! Enjoy your birthday celebrations x
Amanda Hamilton
Happy birthday for tomorrow! What an inspiration you are for us all! I know you, and probably my favourite memory is from when I first encountered WHW race and you were a recipient of a post race massage from me in Fort William! Enjoy your celebrations! 🎉
Sarah Fuller
Happy birthday John 🙂 I first met you at the northern traverse race bit like meeting a celeb as I'd watched your LL100 videos a few years before!!! Star struck ha ha
John Thorpe
Met you in Ishwadi B'desh and felt like I had found a brother… Though MUCH younger. I'll be 66 this year.
Loved seeing you connect with the youth in sports And wish that our box had been bigger to accommodate the way God may have used you there. But grateful for your life.
God's grace to you in the coming years as you run the race.
Susan Marsh
Hope you have a great birthday tomorrow John. Not sure the first time we met but was connected to running (probably WHW) through Caroline and Neal I'm sure. Always love meeting you (and Katrina) as your positive energy is contagious x
Kirsten Cowling
Happy big birthday🎂. I first met you via the Fling and now your podcasts 😁💖. Have a great day xxx
Martin Webb
Happy Birthday 🥳 we met through the Northern Traverse race in 2018. You messaged me on my blog I was writing supporting my efforts. I was able to run s few miles on day 1 with you too. I now enjoy keeping up with your latest exploits on social media. 👍🏻
Rachel McCuaig
Happy birthday John. We met at a WHWR, probably around 2005, which was my first ultra. I last saw you vanishing into the distance after you overtook me before Fort Augustus on the Great Glen ultra in 2016. Have a great day tomorrow x
Nick Hockenhull
All the best John - I'm not too far behind you - age that is 👀 We had couple of brief chats on Traverse but loved your vids for years 🎉👏
Gavin Orr
Happy birthday young man. WHW of course! Crewing for others 2009-2014 and seeing your smiling face on the course and at prize giving. Then getting my own goblet from you in 2015. Mr Beattie's stag do too, of course but less said about that the better!! Have a fab day. 🙂 G
Ross Beveridge
Happy Birthday tomorrow John! I first started watching your videos online and reading your race reports when I got into Ultra running and was looking for advice and new races to try out. I gleaned a lot from you there and then I got a bit starstruck when I had the pleasure of meeting you at the Fling, the WHWR and a few others over the last couple of years. The recurring memory I have of you is you standing there at some point in the wilderness with a big smile and encouraging words as I shuffle past. Have a great birthday!
Gordon Gallacher
Kilbarchan running club and the first year you done the WHW and the level of detail you put into your training and of course you were the very first person that I knew who done a blog 👍
Vicky Hart
I can't remember exactly John. It must have been either at my first Devil back in 2008, or at one of the Team Scotland ultras where I was supporting Paul. Either way, it was a long time ago!
And your blogs, videos and podcasts have been a constant companion since.
I hope you enjoy tomorrow and more importantly have another year full of new adventures and races.
All the very best John. 🎂🎊
Esther Brombley
Happy birthday, John. I also had a significant birthday this year, just not 60!
We met when you moved to be pastor at Hopehall. Lots of good memories - looking after the kids when I was in labour, visiting us in Spain, letting all 7 of us stay with you when we moved back from Spain and our accommodation wasn't ready, helping us move into our new house and cycling from our new house to Paisley with 8 year old Nathanael.
Hope you're truly blessed, both tomorrow, the coming year and this new season!
Andrew Howells
Happy Birthday John. We met on the Lakeland 100. I was running with Andrew Evans … "The Two Andrews". You may remember that we were running with a Whinge Free Zone around us, anyone that entered the zone wasn't allowed to whinge about how bad they were feeling … not that there was any possibility that you would have done that. Have a great Birthday.
Chris Highcock
I started following your blog when you were just getting into ultras and have followed you since. I bumped into you once in Tyndrum at the Real Food cafe but apart from that we've not met. It turns out we have a number of mutual friends through the church - I'm a member at Carrubbers in Edinburgh. I still love following your adventures.
Happy Birthday tomorrow.
Rosie Bell
Happy 60th John 🎂 Running and racing was our introduction 🏃🏻🏃🏼‍♀️
Ali Beattie
WHW race many many years ago. I think Dario asked Ian to meet you and suss you out as a runner before accepting your race entry. Hope you have a fabulous year! xxx
Hazel Dean
Happy 60th Birthday John 

🎉

🍰

. Running ….WHW and Fling
Margaret Moore
Happy birthday John you will love being 60 I met you through your lovely wife Katrina 
🎂
🎉
Iain Morrison
Comes to us all brother!! Congrats. Our faith and golf I suppose introduced us to each other. Have a great day.
Mia Spence Hardy
Happy Birthday John. We met last year at the Fling, my husband, 3 kids and I helped run the drop bags at Inversnaid checkpoint with you.
Melissa White
Happy Birthday John 
🎂
🎁
🍰
❤️
. Have a special day. We meet last year day 1 of ROF 31 August.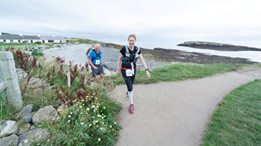 Jim Ogilvie
All the best John My first memory is at kilbarchan race days. It inspired me to get my shoes back on and do some races. I have a good memory of us on all weathers through winter running with you doing sessions along the cycle path driving me on. You were inspirational. Thank you
Phil Owen
Happy birthday Jon. I'm guessing whw is where we met or maybe Hardmoors but sorry I've seen you so many times at races I can't remember.
Lesley McKerral
Wow John happy BIG BIG birthday for tomorrow.. You are the guy that got me in to trail running and ultras and I'm forever grateful 
😊
🏃
💪
Diane Childs
I met you at Capernwray back in 1981! You were in charge of the daily jog! You sent me a book on the occasion of my baptism! 
Congratulations
 on reaching 60! Col 2 v 6&7
Kim Cavill
Happy birthday John! We first met on the Hardmoors 60 in 2014, where I featured in your race video at the bridge in Whitby! That day was a great memory but I also remember seeing you before jelly baby hill on the WHW race 2016. I had an awful time but seeing you and you telling me how well I was doing gave me a real boost 
😁
Norman Neilson
Happy birthday John I met you 10 years ago this April on my first Ultra the Highland Fling, and you inspired me to keep doing them because you told me you thought I would be good at them and you encouraged me to enter the WHW the same year and I did, the rest is history, have a great day.
Carol Martin
Happy 'big' birthday & good luck with your running adventures in your 6th decade!
I had a very 'scared' head after securing a WHW entry in 2012. I was fairly new to ultra running & didn't know many of the Scottish ultra runners. I was only able to convince myself I could run the race after running Milngavie to Drymen & back listening to a few of the very early podcasts you produced. Think that was the first year? Was always very grateful to you for that. I am sure I have told you this before but now you have my written confession 
😀
. Enjoy all your celebrations 
🎉
🎂
 xx
Elaine Sandeman
Happy birthday John. Welcome to the 60 club.. it's just a number 
😃
😃
. I first met you at cateran trail when you went past me in the boggy bit….I was just doing a training run. Have a lovely birthday XX
Jen Scotney
Happy birthday chap! First met you in person hanging round the toilets at Robin Hoods Bay I think 
🙈
😂
 but the skip across the country after was loads of fun! 
🎂
🎊
🎈
Brian Graham
Happy birthday John! We met through Kilbarchan AAC and you are an inspiration to myself and many others. Thank you for your encouragement through tough times!
Sandra Beattie
We met through Ian & West Highland Way race. And you ended up marrying us- very special for us both to be married by someone we personally knew. 
❤️
 Very Happy Birthday to you John. Keep on smiling. xx
Laura Maria Bradshaw
We first met at Lakeland 100 this pic is from 2015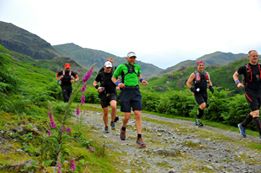 Iain Kent
Great idea John. Happy big birthday. We met at the Kyles 10 miles in 2017, and I enjoyed it so much I did it again last year. Have a great birthday 
🍰
Shirley Steele
Snap, Sandra. John, we met through west highland way and you also married Jon and me. Didn't know about Sandra and Ian 
🎉
Fiona Rennie
I can't quite recall our first face to face meeting but I got to know you from your blog, I remember smiling at a photograph you posted of filling out a proper paper WHW entry form before sending it to Dario because I had just done the same.
Kev Craig
Happy birthday John your podcasts are awesome.
Kevin Gill
Happy 60th John , keep doing what you do 
💪
💪
👋
Stephanie Johnston 
Happy 60th Birthday. Back at the beautiful Capernwray all those years ago.
😀
Marc Short
Happy Birthday John!! We have exchanged small talk many a time at Hardmoors events and I love reading you blogs and race reports. Have a great birthday.
Diane Campbell
John, we will never forget you because you officiated at both of our daughter's weddings. At these, you were outstanding in terms of how you undertook this serious task in such a beautiful and meaningful way. You will never know how much we, as a family, appreciated this. You exude Christianity through and through. You are an absolute gem and we hold you in the highest esteem. Have a fantastic 60th - you are definitely wearing well!! Xx
Timothy Rainey
Happy 60th!! I first met you at the Commonwealth 24 hour championship 2011 in Llandudno when I was helping William Sichel and occasionally since at the Lakeland 100 (I'm behind you in your video of the 2015 start!!).
Chris Chadwick
🎉

Happy Birthday John 

🎉


Another one who first meet you at the Lakeland
Andrew Evans
Happy birthday John - several great memories from 2012, 2013 and subsequent Facebook / email chats relating to Lakeland 100 where Andrew Howells and I met you at various points!
Jonathan Marshall
Happy birthday John,
Many many years ago way back in Be them Church and 16th Boys Brigade. Fondest memories are for BB Camp's and of cross-countries.
Ellen McVey
happy birthday John. i think the first time i met you was on a training run for drymen to can't remember. but i do remember i couldn't keep up hahahaha
Annette Flo
Happy Birthday! Getting to know you through WHW podcasts (along with my trips to Scotland meeting you and Katrina in person) are such special memories!
Natsu Kashii
The happiest birthday to a wonderful bloke. Had the pleasure of meeting you at Capernwray Hall.
Happy birthday, John. Have a wonderful day and a truly blessed year ahead. Keep on running.  (Heb 12:1-2)
Sue Jennings 
Happy birthday. Hardmoors I think x
Ann Brown
Happy birthday for tmoro John. We met through Hardmoors with me taking many a pic of you and used in your blogs.
Julia Minty
Happy 60th birthday John! I met you through Ian's WHW training and racing. You are regularly with us in the car when we've driving north listening to your podcasts. Thank you for making our journeys less boring! Xxx
Andy Hewat 
Happy 60th John! We met briefly at the pre-race dinner but then spent many entertaining hours as part of the team of 4 traversing the country in the NT190 including napping in some of the most unusual locations. Your hospitality post race was a highlight of my UK trip!
Ricky Saez
At a godly hour on the boat to Dunoon to start last years ultra, have a great celebration…..
James Campbell
Happy birthday John, first met you at Hardmoors 55.
Russ Platt
Happy Birthday John, we met on the Northern Traverse and formed our band of 4 for a couple of days on a great event. This is one of my favourite event photos with us all standing on Nine Standards. Have a great day John.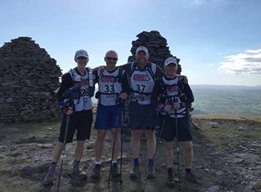 Allie Douglas
Happy Birthday John! Have a great day. We first met in SIM's Coulsdon office I think… possibly at a Reps conference when we were doing the Myers Briggs personality test. Great to still be in touch 
🙂
Neal Gibson
I'm sorry, I have no idea who you are!
You were the idiot at Kilbarchan that was RUNNING the WHW Race… so it's all your fault 
😂
 Have a great birthday tomorrow, John and we'll hopefully see you soon.
Jan Mayers
Happy birthday
🎈
🎈
🎈
 welcome to the decade!
Remember meeting you first in your house when I went to pick up Kate from FS weekend. I recognised a Liverpool twang in your voice. Now we share two precious grandchildren! Have a great day!
Natasha Burt
happy birthday, John! We met at Malc and Liz's house in Purley for a Burns night celebration in 1997! Have a great day xx Pete and Natasha
Peter Duggan
Met through running and shared some training en route to our first WHWR (2007).
Ruth Tozer
Thanks for looking after Michael when we couldn't. He now has 3 sons and one daughter and is living and working in Calgary with his doctor wife. Trying to bring his kids up for the Lord without going to Chch.
Have a great special birthday!
Laura Park
Happy 60th Birthday Dad! I can't believe you're going to be 60 tomorrow 
😵
I can't remember the first time we met because I've known you my whole life 
😆
 and it's so difficult to pick a favourite memory. What I will say is that I really appreciate how much you were around and available to me growing up and still now. You are so encouraging and uplifting. It is always great to talk things through with you. We always complained about going camping and being dragged up mountains every bank holiday Monday but we always enjoyed it when we got there! (Apart from the times we got lost) but my all time favourite memories are when we would go sailing together! That was the best! Love you xx
Phil Whiting
Happy Birthday! Northern Traverse. I'm not sure if I ever told you this but I thought I'd killed you! We started together across that boggy field somewhere near the end, about 1am, and it seemed treacherously boggy in places. I was pushing on, merrily chatting to you, who I thought was behind me. Then after a few minutes I turned around and you weren't there. I found some high ground and looked for your head torch: nothing. I shouted your name: nothing. I had a genuine fear that, you'd strayed into one of the deeper bogs and drowned: 'I've killed: John Kynaston!' I was so close to pushing the emergency button on the tracker for help. Then my sleep deprived brain realised I could look you up on the tracker, which I did and I could see you'd just strayed off course and we're on the road half a mile north of me!! Glad you made it!!
Paul Rearden
Happy Birthday John! Where do I start? Easier to say that I normally finished behind you thinking " I want to be like Kyno"!
Then to be part of the same Cleveland Hike team with Keith was brilliant…. seam to remember we did pretty well that year? Years have flown by but still many things remain John…. true Gent….still a running machine that I'd never catch… and as true a role model that anyone could have! Happy 60th mate!
Peter Jamieson
Happy 60th birthday John. We first met at the Lakeland 100 in 2012. Fellow Evertonian 
👍 
Have a great day tomorrow 
💯
Eva Needham
Birthday blessings. Happy memories of Capernwray.
Steve Gill
Beaten me to it John. I won't be there until January next year. Remember you well from Capernwray days always full of energy and it looks like little has changed! Have a great day celebrating tomorrow; a real milestone!
Ben N Aimee
Happy 60th Birthday Mr Kynaston. You were my dorm parent in Hebron. You were more than that though. I know I was a pain in the Butt sometimes but you and Mrs Kynaston always saw something in me and gave me the benefit of the doubt. Trusting me with your family and allowing me to be part of yours. You were one of the greatest mentors of my childhood, you filled in the gaps in my life that come along with boarding school, I want you to know that, you made a difference in my life and so many others. Thank you for who you were then, and today.
You guys were awesome so good to me. I still keep a picture of you guys and Me and my little Laura, at my final send off from Hebron in my drawer beside my bed. I show it to my 3 sons and tell them of the great memories I have with you. Truly blessed to have known you guys and shared that portion of our lives together.
Gaynor Prior
Happy Birthday for tomorrow! We first met on the WHW route in 2007 I think, both training, me going one way and you going the other. My 'fondest' memory is the run we did in the Lakes where I slipped on the way down to Rosthwaite, 15 miles into a 34 miler. We carried on, had a brew at Sticklebarn, drove back to mine, then I went to A&E the next day. One broken arm later…
Sally Howarth
Happy 60th birthday for tomorrow John. We met in 2012 during the L100. You were sat on the bridge near Chapel Stile, it was dark and you weren't sure of the way. I thought this was very funny given all the videos of the route you had done! We ran to Chapel Stile CP together and left there together deciding to stay TOGETHER for the remainder of the route. Only somehow I ran off ahead of you thinking that you had ran off ahead of me after you had needed to stop for a, ahem, toilet break. I was thinking I couldn't keep up with you and you were thinking that you couldn't keep up with me but little did I know that you were behind me somewhere! Anyway, have a great day tomorrow x
Peter Marsh
I think we first met on a Saturday when you were doing a training run for the WHW Race and I was providing a taxi service. Can't remember much else other than Liverpool beat Everton that day but that doesn't help cos only the over 60s will probably remember when the wee blues last beat the mighty reds. Happy birthday.
Come on you reds.
Claire Sarah Robertson
Happy Birthday John. I met you for the first time with Jo and Emma I came for dinner if I remember right. Here is a wee pic of us at Jo's wedding.
Many happy Returns. Love Me And my boys xxxx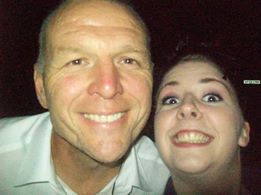 Steve Foster
Happy 60th for tomorrow John, we met early on the Lakeland 100 way back in 2012, we shared some time together early on then I caught you again going down to Braithwaite where I put you on the correct fork just after Outserside. Met up later on but lost you going into Troutbeck when I had to answer the call of nature. Great to see you finish even though I was on the Guinness by then. Have a great day, your just behind me on this pic heading for Boot 
👍
🙂
Martyn Wood
The magical world that is Ultramarathon. We were marshalling at Inversnaid in the fling. What a great laugh that day was. Now I just chuckle listening to the plethora of music intros you use on the WHW podcast!
😉
Keith Mabbott
Happy 60th John. I got to know of you firstly through ultra running and association with people I knew through that, then got to know you better during a very enjoyable first third of the Cateran Trail ultra in 2015 before you strode out ahead of me.
Beverley Byrne
Got to know you through Dave Troman ….. once cooked you a hearty breakfast when you and Katrina stayed overnight. Love your enthusiasm for running. Have a great birthday xx
Tim Scurry
I was an avid follower of your Lakeland 100 videos as part of my preparation for both the 50 and the 100, your easy going nature shone through and I suspect you've only met a fraction of those who've watched Dave and yourself on those incredibly informative and inspiring videos!
Aptly, we first met when you popped up from nowhere to offer encouragement while I was running the 100, and subsequently during your Hardmoors 160 in 2016 when I supported that event.I look forward to more mountain running videos/blogs and all your other shenanigans involving foreign beaches and so on 👍
Happy birthday for tomorrow! 🎂
Victoria Shanks
Happy birthday! We met at a whw training weekend and the most memorable moment was receiving my first goblet from you 
😀
Stephen Brown
I first met you in the Sports Hall at Fort William at some point from 2013 onwards. But our first proper meeting was with James Hargan doing a recce for your Northern Traverse race. I remember you telling me about an Australian (?) friend's advice: stay in neutral; no highs, no lows. That advice helped me SO much on the Monarch's Way. Your positivity, inclusivity, generosity and huge smile are everything this great sport is about. … Happy Birthday.
Tracey Reddy
2013….at the Aviemore 1/2..I'm not entirely certain as I feel you've always been there, but this is the first photo I could find…..I wonder if you actually realise just how inspiring you have been/are to so many of us….your enthusiasm is immeasurable and your encouragement is infectious. I have loads of memories of you cheering me on….perhaps the most memorable was when Katrina and I were running Loch Ness and you cycled parts of the route motivating us at the hardest miles. Have an amazing 60th birthday and keep on doing what you do with that cheery smile xx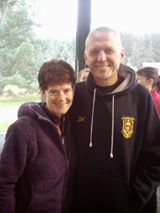 Karen Nash
Hardmoors races
…. Oops, meant to add Happy Birthday
Norman Groves
Happy birthday tomorrow John. We first met when I handed the baton on to you outside the Pullman in Kilmalcolm as part of the round Britain relay in 2012. Always makes the Monday interval session a little more enjoyable when you are there.
Dave Troman
Happy birthday mate.Favourite memory is our 1st recce of the L100; four seasons in one day. Most vivid memory is your manky trench foot feet being lovingly attended to by Katrina in our house. 
#
happydays
Marina McCallum
Happy 60th! Known of you for years but was ultras that we finally met! 
😁
Michael King
Never met you ,inspired by your running posts and as a fellow scouser must be a decent bloke 
😉
Alan Robertson
Happy birthday John. Can't quite remember when we first met face to face. One of the drawbacks of being 6 years older
😉
Robert Hopkins
Have a great year John. I will be back in the NT 2020. Great race.
Chris Shore
Knighton Church was where we met. You were (one of) my pastors and I learnt humility and how to have a servant heart from you. A happy memory was playing Risk at your house. Happy Birthday ol' bean!
Neil Scott
WHW Web Site. WHW Race and podcasts.  Happy birthday tomorrow. Have a great day
Mike Tozer
Happy Birthday Mr. K! You are an inspiration for all of us!
Nicole Brown
I knew who you were for a few years because of your involvement in the WHWrace.
I remember talking to you properly when crewing for Stephen on the 2016 race. We talked at Beinglas and I said that I'd felt so weird at the start because I wanted to be running. You pointed out that I'd done the Hardmoors 55 that year and so I would qualify to run in 2017…
…so I entered!
I would never have considered it without your encouragement.
Have a great day.
Sarah Norman
Happy birthday! I first heard you on the WHW podcasts in 2014 I think and met you at Jon and Shirley's wedding, may have met you before but not sure. It's been a pleasure sharing so many miles with you. I just hope I can be as fit as you in 10 years time!
Greg Wah
Happy birthday John. Known you from school and favourite memory has to be that bike race around Barmouth 
😂
Kerry-Liam Wilson
Unfortunately just via here. Canny think if you've had the displeasure of meeting Ones self yet 
🤔  
Many happy returns Sir 
😘
Norma Bone
WHW training weekend 2012 or 2013. Love the 'wedding spot'.
Welcome to my era and have a fantastic celebration.
Bhawna Ojha Paul
Happy birthday Mr Kynaston! Glad you were our PE teacher and coach at Hebron… my favourite memories are your encouragement during activities I never thought I was good at… shotput, javelin, 800m, what? Made me go a step beyond. Thanks for that 
🙂
Pete Brown
Happy birthday Mr K, Hebron circa 1990, cooking instant noodles in your kitchen at night!!
Shane Baleswaran
Happy birthday John. Tons of memories sir! Best ones are the 3 day cycle trekking and trips out with the dorm!
Donald Sandeman
Awe naw. There go my age group prizes. Can't remember why I go upstairs so no chance of remembering where we met. My finest moment, however, was when I overtook you at Jedburgh Ultra. Think it's the only race I've ever beaten you in 
😀
. Have a great day and enjoy your bus pass
Iain Shanks
Happy Birthday John. Can't specifically remember when we met - seems like you've just always been around the running scene with encouragement and kindness.
Ian Beattie
John, hope you have a fantastic 60th. We first met in 2006 when we met up for a run on the WHW, and we have been friends since. We've enjoyed many runs together and been involved in the organisation of many WHW Races over the years. I'm sure it's fair to say we both share an enormous love for the race and the people involved in it! It was a very special day when you married us in 2015; Sandra and I really appreciated being married by a close friend. It's great to see you still running so well, and still taking part in such fantastic races. Very best wishes to you and all the family for a special day.
Lesley Lynn
Happy birthday John have a great day 
😊
! I first met you at a WHW training weekend 3 or 4 yrs ago. Wishing many happy healthy miles in your new age category 
😉
David Ruthven
Happy Birthday John,
I think it was over breakfast after running the Cateran Ultra that we got talking. I said that I was thinking about running the WHW race and you encouraged me to do so, and asked if I did could you follow my progress on a WHW podcast. I felt this was a great opportunity to give a little something back to a sport that has given me so much. Like you, I love being part of the WHW Family and have found your podcasts to be invaluable.
Have a lovely day! David
Stewart Robertson
Happy 60th John. Have a fantastic day. whw training run 2008 …
Jeanette Beattie
Happy birthday john have a great day. First time we met was at church.
Enjoyed your preaching.
Mark Hutchison
Happy birthday John. We first met at David Lloyd leisure centre 2011 with an into by Marco Consani, but more apt was camping in a garden at the Tighnabruaich triathlon shortly after. Since then I've followed your amazing adventures and watched with inspiration. 🍰🏃‍♂️
Hi John happy 60th and join the club. Have a great day. We conversed a couple of times but I met you on the Lakeland 100 course possibly in 2015 on the track under Skiddaw as you were going in the opposite direction. Have a great day
David Kiddell
Happy Birthday John
As most people, know you through WHW.
You presented me with my 1st Goblet in 2012. Now you take £10 of me every year in the football scores competition 
😁
Lynn Howson
We met when you brought your family to Paisley and you came to our house for Sunday lunch 
😊
You've always been so encouraging and supportive of me and FireStarters! Huge thanks for being you 
🎉
Katrina Kynaston
Happy birthday dear husband!
We first met when our only mutual friend, Chris Perkins, invited me to join you both on a walking/ sailing holiday. 35 years later, after plenty of adventures in All Nations, Bangladesh, India, Leicester, Paisley and camper van we still enjoy life together. Now we have 4 daughters, sons in laws and 6 grandchildren with plenty of room for more!
Thank you for being my closest friend and for always being there for me. I love you x
Andy Johns
Happy Birthday John! We first met at the Heaven & Hell Half-marathon maybe ten years ago (?) and you continue to be one of the most positive influences that I know , in so many ways. Favourite memories are simply a blend of shared miles out on the trails, chatting about everything and nothing. Hope you have a wonderful day Sir!
Jonny Rowan
Getting my first goblet from ultra running guru, work colleague, training partner, support team, good friend and he married me. Hehe. Happy Birthday John.
Jo Rowan
Happy 60th John. Have a great day. A wee pic of you marrying Jonny and I xx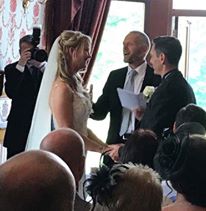 Lydia Stewart
Happy Birthday John , and to you and your wonderful Family many more happy years and may the Lord grant you plenty of miles to run , you are an inspiration to many 
🎉
Campbell Buddy
Happy birthday John. I'm not far behind you in the age race 
😉
 First met you and your wonderful family at Hopehall church when we had a dinner to introduce you to the members. Many fond memories but the progressive meal when we had excellent soup and company at yours. Have a great day 
🎂
Lorraine Spence
Have a wonderful 60th birthday John. This age group does have some advantages so reap the benefits. I first met you and Katrina when you first moved to Paisley and our youngest daughters were friends in school.
Ruby Mangaldoss
John we were colleagues at Hebron school- long time ago!!!
Stacey Holloway
Met you via the WHW race bios after I confused you with my use of both my surnames interchangeably. You then invited me to your podcast and we finally met in person at Inversnaid during the Fling 2018. My fav memory is dreading you asking me where I was between 1-10 for the WHWrace as m number was always so low 
😂
, makes me laugh now! Have a fantastic birthday!!! 60!! Wow!! Also good day to turn 60, on a super full moon spring equinox!! I am in Glasgow Saturday, but join Max for Oban Seals and parkrun in Oban 
😊
Gerry Henderson
Happy Birthday John. We met at Knighton Church. Happy memories of all our children growing up together. Xx
Lyonie Hinshaw
Happy Birthday!! We met at Knighton Church and our children were going to the same school. Dean and I saw you and Katrina serving the Lord and showing love to our children. Thank you so much for your loving kindness to us.
Renita Boyle
Well John - what to say! We became instant friends at Spring Harvest. It is almost impossible to choose a favourite memory of all that we have shared over the years- but I know that every memory involves support, acceptance, encouragement and conversation. Now days, our memories usually involve a huge dose of silly singing, picture books, hot chocolate and grandchildren! Enjoy your day with Katrina and may you continue to thrive.
Running friends ~ how inspirational you all are! I wrote this poem as a 'mantra' for my ultra-running friend John in 2007. It was his first ultra - the 95 mile West Highland Way Race- and the poem contains one reason for every mile. I wonder which reasons are true for you? Since then, John has run 46 ultras and his goal is to run 100 ultras by his 70th birthday. He is 60 today! You can follow his blog here 
https://johnkynaston.com/
 Happy birthday John!
Mike Tozer
Happy Birthday. Many Hebron memories to choose from, but I'll go with playing games in your flat like Pass the Pigs and the obstacle course one with the small stainless steel ball (timing ourselves and trying to get the best time for the dorm). You and Mrs. K were truly second parents to us all and always made us feel like we were a part of your family by opening your home to us! Love you both!
Murdo McEwan
I think we probably first met at WHW race 2007, seems quite a long time ago! Enjoy the bus pass; and remember that 60 is the new 40 

😊

. Oh, and happy birthday 

🎂

👍
Jay Lennartson
Happy Birthday John I hope you have a fantastic day. I'm sitting in the car park in Troon just off Lochgreen. Remembering all of the great times golfing on Mondays with Iain Everywhere from pollock, Gales, Troon, St meddans great times spent on the courses and driving to and from the golf we really need to get together again in the near future and celebrate all of our 60ths I'm sure there would be a cheese cake involved. God bless you and thanks for the great memories. Jay 😊⛳️🏌🏼‍♂️🎊🎉🎈🎈🎉🎊🏃‍♂️🏃‍♂️🏃‍♂️🏃‍♂️🏃‍♂️🏃‍♂️🏃‍♂️
Back in your golfing days contesting for the yearly KLM TROPHY 
🏆
 (That was the Kynaston, Lennartson, Morrison Trophy)
Happy Birthday!! 
🥳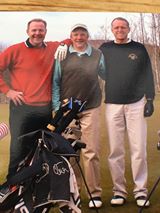 Jill Wallis
Sandwood Primary- your assemblies John x
Steve Walker
Happy Birthday John!
West Highland Way Race 2009? I think? And plenty of Hardmoors since!
Cara Sloss
Happy birthday John! Hope you've had a great day! A couple of my first memories of meeting you are Monday night fartleks from Johnstone High and a Marshall moor race one year when I would have been very lost without following you! Hopefully catch up sometime soon 
😊
Rebecca McKenzie
Happy happy birthday. We first met on Conic hill and our favourite memory has to be the day you married us in Balmaha 
❤️
❤️
❤️
 xxx lots of love From Ryan and Orry too
Caroline Gibson
Happy birthday John. I can't remember the exact first time we met, either at Kilbarchan or on the WHW back around 2007.
So many great memories it's hard to pick out one, but your encouragement before and during my WHW race would be right up there, and you and Katrina coming to meet Harrison in hospital just a few hours after he was born is another. And when we supported you in your Hardmoors 110 race. Hope you have been having a great day.
Neil MacRitchie
Happy birthday John, hope you had a great day. First met you on the WHW (where else!). Favourite memory is probably joining you on a fling checkpoint last year and seeing first hand just how much you give to fellow runners!
Helen Cunningham
Happy birthday! We have consecutive birthdays - that seems to happen every year 
🤔
 You were Richie's friend first so I heard about you before I met you, but the best memory was when you and Tommy played for ages with a water bottle at our kitchen table when Tom was about 18 months old. You really 'got' our little boy 
❤️
 You and Katrina were hugely influential to me because people who had coped with twins became my role models and I had so many philosophical questions. Thank you for teaching me so much xxx
Sue Walker
Happy birthday. I hope you have a great day.
I can't remember when we first met but I think it was WHW or ACP related!
Mark Hutchison
Happy birthday John. We first met at David Lloyd leisure centre 2011 with an into by Marco Consani, but more apt was camping in a garden at the tighnabruaich triathlon shortly after. Since then I've followed your amazing adventures and watched with inspiration. 
🍰
🏃‍♂️
Marco Consani
Happy Birthday JK. I hope that you have a fab day. We should organise a big birthday run at some time. Maybe after your race. 😊 Hope you are well.
Adrian Leigh
Hi John happy 60th and join the club. Have a great day. We conversed a couple of times but I met you on the Lakeland 100 course possibly in 2015 on the track under Skiddaw as you were going in the opposite direction. Have a great day
Nick Wishart
Happy 60th John! Various encounters with you over the years. So we first met in 2014 when I ran into the Inversnaid CP at the Fling where you were marshalling. Seem to remember we had a bit of footy banter, me being a red from Crosby and you being an exiled blue. Tried not to bring that up again…..
😉
 Enjoyed your L100 videos and was nice to see a happy face at 4am on the Skiddaw path the other year. Also saw you on the island at RoF in September. Enjoy your new age category, cheers!
🍺
Adrian Abbotts
Happy 60th Birthday John. I hope you manage to put your feet up😉. We met at QPBC only recently.
Laura Halliday
Happy 60th Birthday John! I first met you when you were the pastor at Hopehall and I started coming with Barry. Quickly I made friends with your four girls and spent many Sunday afternoons at your house where you and Katrina always made me feel welcome. I don't think there has ever been a kinder family to me than the Kynastons and I fondly look back on those times we all spent together ❤️🎉🎈
Lorna Sinclair
Happy Big Birthday John! I just live the way you seem to pop up at loads of races… always great to see your cheery face 
😊
Happy Birthday John - some bit of the WHW I am sure is where we met !
Andy Cole
Hi John, welcome to the gentlemen's section of the ultra-running community - forget the stress, it's all about having a nice day out and getting to the finish in a time that suits you now! We met on line but I think we first chatted at the end of the Devil o'the Highlands in 2009, so that's almost 10 years ago now. Have a great 60th! Below is on our Dragon's Back recce last year.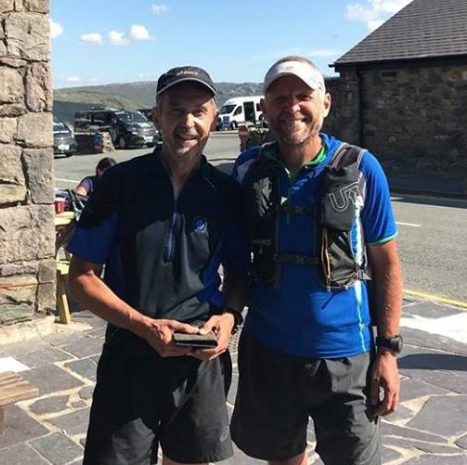 Happy birthday, have a great day x 
🎂
🎁
🎉
 (i think we were friends on facebook first, but i met you and your wife at Grand Tour of Skiddaw in 2014. I think i managed to keep up with you for about a mile before you disappeared)
Matt Williamson
A very Happy 60th John. Great to see the number isn't slowing down your ambitions. As with many of your friends we know each other through our love of running, but the memory that will stay with me was the day you married Dawn and I in Glencoe!! A day I'll never forget! 
😀
Linda Hawksley
Sorry I've just seen your post so yes I am still a bit dozy.
First met you in 1979 at Chester college christian Union. Your love of jesus and dedication inspired me to learn more and be better and I'm very grateful for your friendship over many years. Lots of love xx
Ian Minty
Happy 60th Peter Pan - enjoy your V60 trophy hunting tussles while you can, as I'll be joining you in 2025 

🙂
You contribute so much to our ultra running in Scotland, and the podcasts you painstakingly prepare and distribute are immensely enjoyable and motivational.
Two reflections - I was finding my way logistically and literally from 2009/10 on how to run on the WHW, and seeking knowledge - your web site was about the only good quality info around - and interesting to boot. I followed with glee your reccie and race reports and your OCD tables that accompanied them all.
Another reflection shows your thoughtfulness and humanity, in 2016 when I'd just moved to Drymen I was a bit low and hadn't ventured outside the house for a week. You contacted me and invited me to join you on a Conic Hill run - photo below (which took some locating for sure). This was just the tonic I needed, thanks so much - although I could have shaved, eh?
Enjoy a lovely birthday and hope to see you again soon.
David Simpson
Happy big Birthday John. We met through church and I've really appreciated your wisdom and insight as we continue to do real life together. Every blessing in this new decade of life, I'm sure you'll continue to live it to the fullest
Alison Simpson
Happy birthday John! We met through church. Really enjoy your input into our house group. Games nights have been really fun. Blessings fit the coming year. A x
Julia Todd
Happy birthday John. Thanks for all you did for us in Leicester and for sorting out my India PACE team.
Shelley Marsh
'Happy Birthday' John. Not sure when we first met but the attached photo ( West Highland Way race 2008) must be one of the first of many I have taken of you over the years. Have a fantastic evening.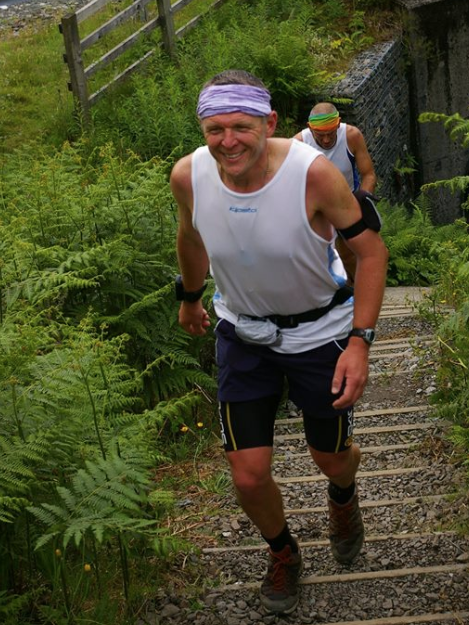 Roz Shanks
Happy birthday
I added you on FB after a WHW training weekend. Never made the ballot but follow your ultra success and love your podcasts!
Chris Perkins
Happy Birthday John - welcome to a new decade. We met in UCCF and a lasting memory is getting lost on a foggy day on Helvellyn with you as the guide. BUT we all had such confidence in you that we thought everyone else on the mountain was wrong. It's been a great illustration in talks over the years!
Louise Stevenson
Happy birthday John! As a birthday twin, I celebrated yesterday by entering my first triathlon! Next phase of madness, inspired by taking part in many ultra running events, only possible thanks to dedicated organisers and inspiring athletes like you! Thanks a million 
👏
👍
Glad you had a good birthday John and feel blessed. The message I'll remember from you is when I was running the Paris marathon you advised me to set three goals - a gold, silver and bronze so I'd meet one of them whatever happened during the run. Was sound advice! X
James Hargan
Happy birthday! Glad you had a good one. See you on a remote hill or moor some time! Vbw, James.
Anna McIlmun
Happy belated Birthday John! Active Schools - favourite memory you helping me out with a big green thistle of course, Clyde! Xx
Mike Churchyard
Late I know, sorry ! Hope you had a fantastic day yesterday John . We met virtually originally through your invaluable film clips with fellow Lakeland legend Dave  Troman but then in person again at Lakeland 100 in 2015 where you took a picture of me and my kids proudly wearing my finishers T. We also met on your home turf at the Highland Fling last year - a race I can't wait to return to. Many happy returns for your special day 
🎉
🎂
😊
Mark Caldwell
Happy birthday John. Quite a mile stone indeed 
🎂
. I know you through the running community. Most memorable time with you (apart form collecting Goblets) was the back to back run about 6 years ago with Ross Moreland, we did Balmaha to Tyndrum, then day 2 was to Ft William. We might have been diverted down the road at Lundavra. Good times 
😁
Cammie Kennedy
Happy Big 60 John! I can't remember our very first meet (approx. 20 years ago) but I seem to remember very vividly our first run together up Ben Lomond with you and Jonny Rowan…I sooo wanted to stop and take a breather so many times on the way up and was in awe of your strength and fitness…still am! Thank you for being a great running buddy and friend and for being an inspiration to me. Here's to many more great runs together in the future'.
Priya Wurm
Happy Birthday Mr Kynaston. Wishing you a wonderful happy 60th birthday. Our whole family knows you from Hebron School. You were such a great PE teacher encouraging and guiding.