The latest update on my hand is that it is getting better and I had the stitches out today which was good news. It is looking a lot better now but will leave a spectacular scar!
I didn't run on the Monday after I did it but by Tuesday I decided I'd be okay to run. So here is a summary of my runs for the last week.
Tuesday – easy run after work
I had a lunchtime team meeting so couldn't get out during work. I ran my Paisley loop and felt okay. The trickiest part is having a shower without getting my bandage wet!
Wednesday – lunchtime run
I had a bit longer time available for a lunchtime run so I ran just over 7 miles and again felt okay.
Thursday – Ben Lomond Run
I know this wasn't probably the best idea with 8 stitches in my hand but whenever do ultra runners do the sensible! I decided if I took it steady especially on the down run I'd be okay. Thankfully my friend Cammie wanted to come with me so I had company if anything went wrong!
We set off at 4.30pm in lovely weather and we had a great time. We didn't push too hard getting up in 1hr 26mins and descending in 52mins so 2hrs 19mins for the run. That will give me a benchmark as I plan to run up and down each week.
It was my first run up Ben Lomond this year. I would normally have done a number of Ben trips by now but the way things have worked out I've not had the chance to do it. The next two races I have coming up are all about going over lots of tops so these weekly runs up Ben Lomond will be a key part of my training.
Saturday – Marshalling Devil o' the Highlands Race
I didn't get a chance to run on Saturday as I was helping John D with the race. My role was to coordinate the timing for the race and I really enjoyed organising and coordinating the timing. I think we got it about right!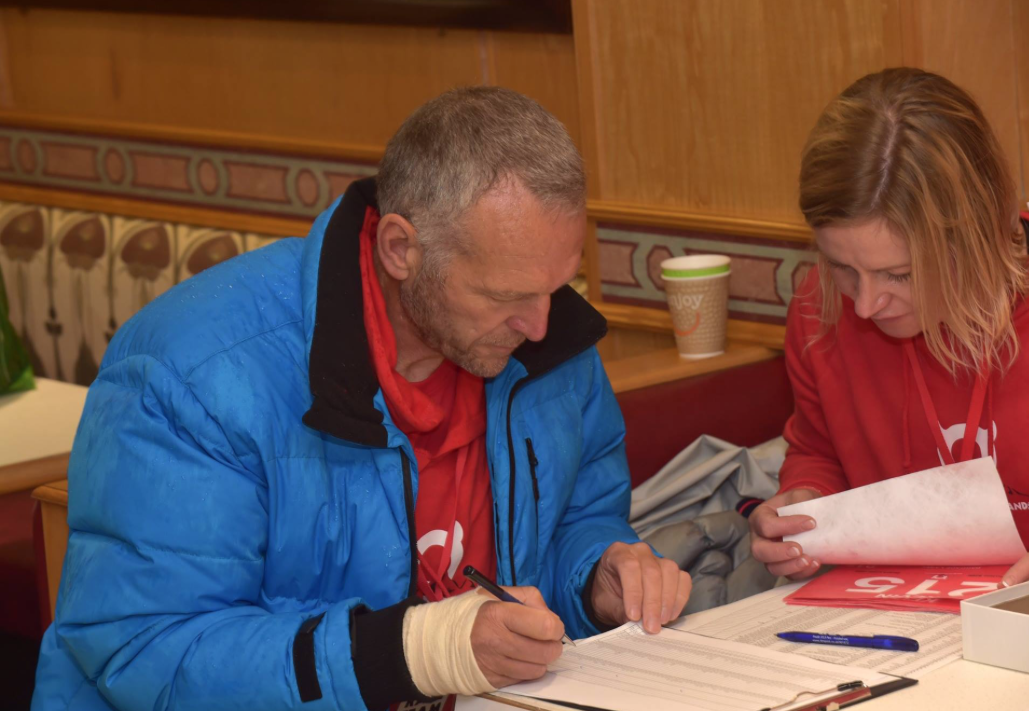 Sunday – run from Alness
Hollie, our daughter, has moved to Alness near Inverness as she has a teaching post in Tain. After the Devils race I drove up to Alness and Katrina and I went for a run on Sunday morning. We did an out and back along the Alness River. It was a lovely run with the wind behind us on the way out and then against us on the way back.
Katrina stopped after 5 miles but I wanted to do a bit more so I did another out and back along the river but heading the other way.  I'm looking forward to exploring the area a bit more when we visit Hollie.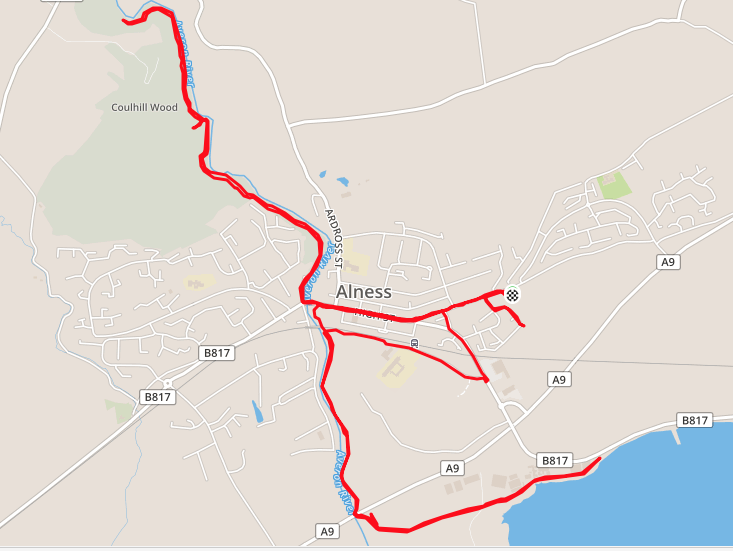 Monday – Club Fartlek session
I was keen to get back on a Monday for the session. A number of our group had run the Dunoon half marathon on Sunday so only Donald and myself were doing the session. It worked out really well as we were able to push each other.
The session was 6 x 5mins with 2min recovery. It was good to chat about Donald's recent holiday to Canada where he did a number of orienteering races as well as sight-seeing.
For the first three 5min efforts I was leading and Donald was hanging on to me. Then the final three efforts it was me hanging on to Donald. Here are the stats for the session.