I've run my final two easy runs on Monday and tonight (Wednesday). That gives me two days of no running before Saturday's race.  I'm heading down to the finish at Cartmell after work on Friday and sleeping in my comfy van.
The race organisers put on a coach leaving at 5.45am to the start at Caldbeck. Then the race starts at 8am and all we have to do is run the 50 miles back to Cartmel. No problem!
As part of the entry fee the Open Adventure provide all 389 runners with a tracker so if you would like to follow my progress on Saturday here is the link ….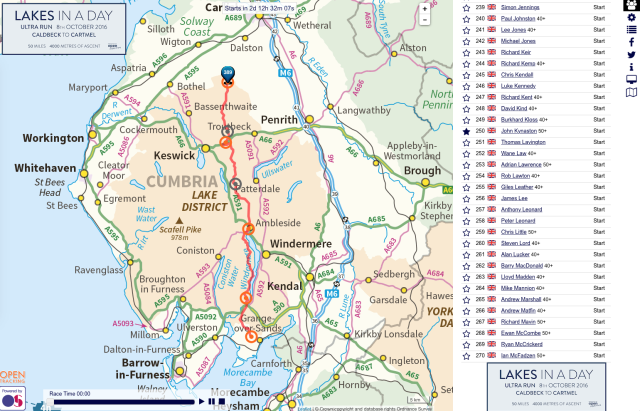 Finally a reminder if you want to take part in my latest 'Guess My Time' competition you have until 6pm tomorrow (Thursday) night!