In November I ran 136.93 miles which included the Wooler Trail Marathon.
List of all my runs in November
As a graph …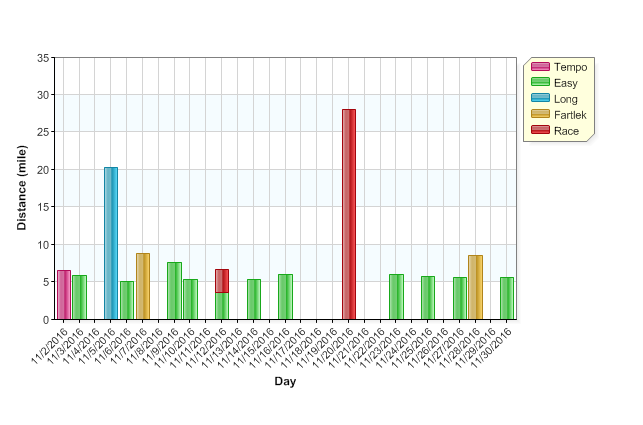 As a diary style ….
I like to keep a track of the types of runs I do each month/year ….
I am now 260 miles short of achieving my 2016 miles for the year. I have decided not to try and run the miles to finish the challenge. I like to have an easier December before starting again on 1st January so the plan for December is to run 3-4 times a week and see how many miles I'm short of the target.
I missed the first two weeks of the year when I had my 'incident' and I've not really caught up! I got past the red line during the Hardmoors 200 but then lost it again as I needed to recover after the race!!