May was one of my bigger months with 217.33 miles covered. With the West Highland Way Race coming up soon I was keen to get three weeks of good training in finishing with my three day recce of the Ring O' Fire route.
Here is a list of all my runs in May …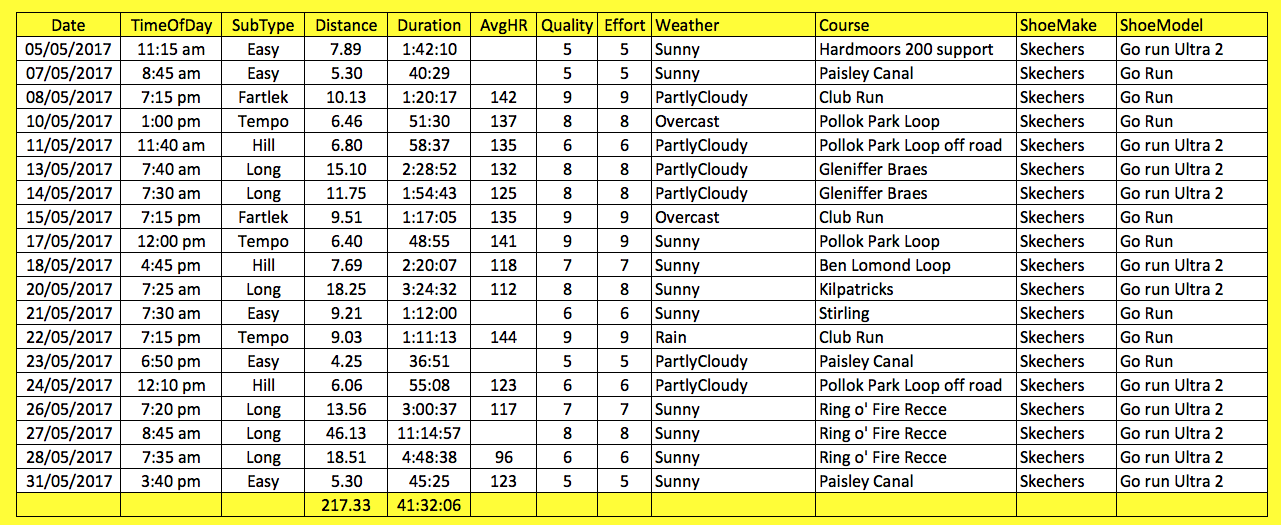 All runs in a graph form which shows the big recce weekend at the end of the month …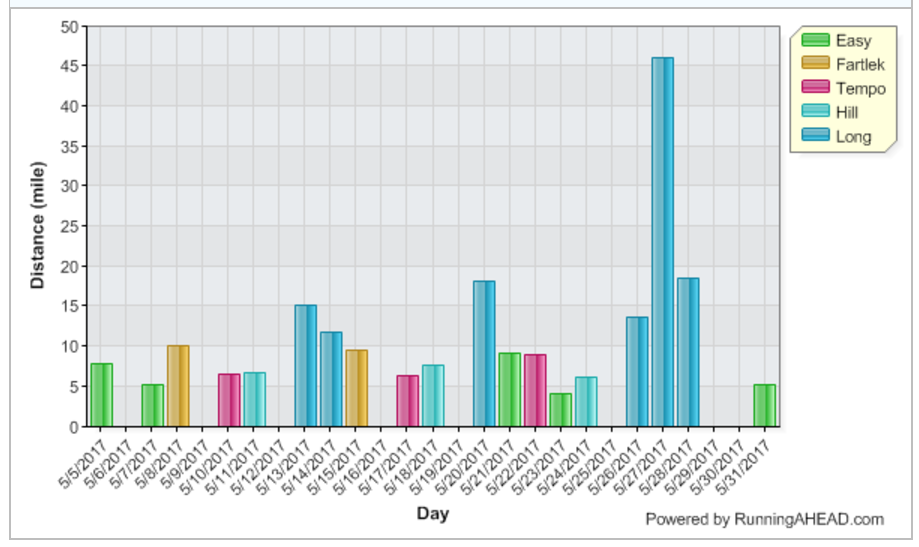 All runs and cycles in a diary form …
Finally a summary of all my runs so far this year grouped into types of runs …
June will be dominated by the West Highland Way Race on Saturday 24th June. I plan to have a medium effort week this coming week then a two week taper leading into the race.