After Monday's run as part of the Great Lakeland 3 Day Event I'm in taper mode. I plan to run 4 times before the start of the Dragon's Back race on Monday 20th May.
Thursday 9th May - lunchtime run
Saturday 11th May - parkrun
Monday 13th May - easy run
Wednesday 15th May - easy run
Monday 6th May - Great Lakeland Day 3
20.15 miles in 6:00:42
Ascent - 6,014ft
I've written my full report and posted my event video.
Thursday 9th May - Lunchtime Run
5.88 miles in 55:24
Ascent - 463ft
I was really pleased that my legs felt very good with  no soreness or stiffness. I took it easy and spent the run thinking about my motivation for the Dragon's Back. I'm going to do one more LOVEultras video before the race so will share my thoughts on the video!
Friday 10th May - weigh in
Over the past 10 weeks or so I have maintained my weight around 11st 6lbs which I'm really happy with.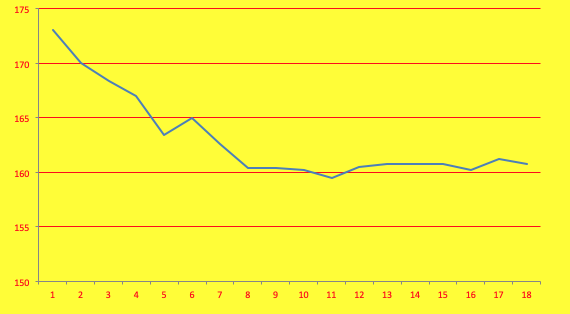 I cycled to and from work for a total of 9.4 miles
Saturday 11th May - Linwood parkrun
warm up - 0.68 miles in 6:10
parkrun - 3.10 miles in 21:01
I like to do a parkrun a week before an ultra as it gives me an idea of where my fitness is at. In some ways this one was harder to judge as it was only 5 days after the Great Lakeland 3 Day event.
I pushed hard and tried to keep a good pace the whole way round. I was certainly breathing hard for the whole run. My mile splits of 6:35, 7:01, 7:02 show that I probably went off a little too fast!
I finished 14th out of 167 ….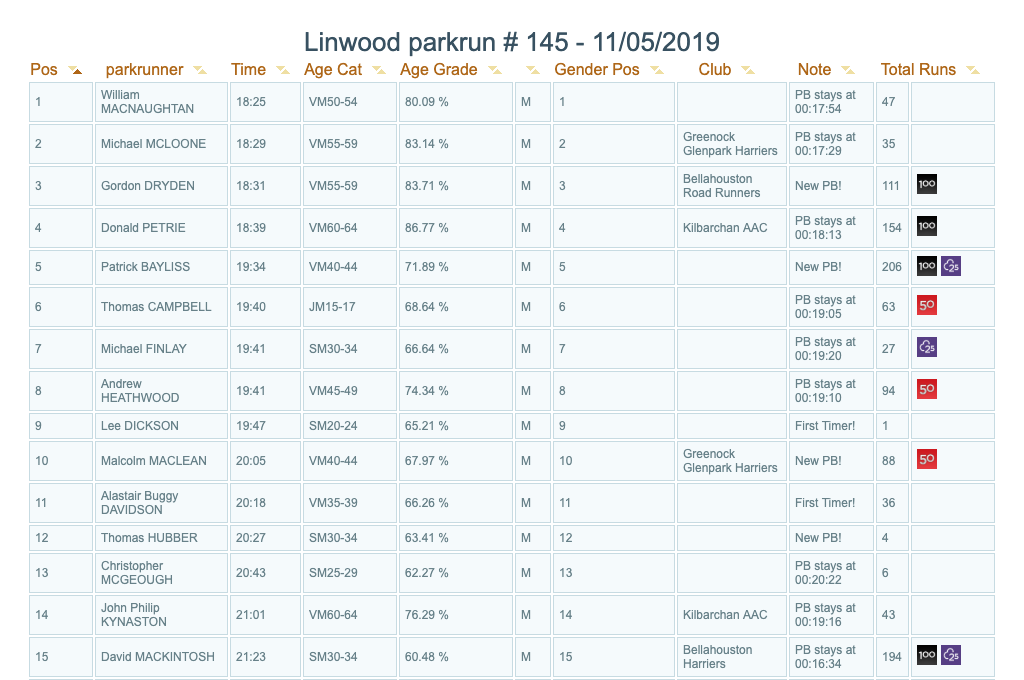 I have just over a week to go now before the Dragon's Back. I just need to make sure I don't injure myself doing something silly this week!
Summary of the week
Photo of the week