My big race (in every way!) is starting on Monday 20th May and covers over 195 miles in 5 days. The Dragon's Back race starts at Conway Castle, North Wales and finishes at Llandeillo, South Wales.
I have been preparing really hard for this race for the last 18 weeks and feel as ready as I can be. I have reccied the whole course over 5 weekends so I know what I have left myself in for.
To be honest I can't wait to see whether I can make it. I know there will be tough times but I hope I have the mental and physical strength to make it to the end.
Once again my good friends at http://www.ultramarathonrunning.com are offering prizes for all my ultras this year.
For this race they are offering an amazing prize ……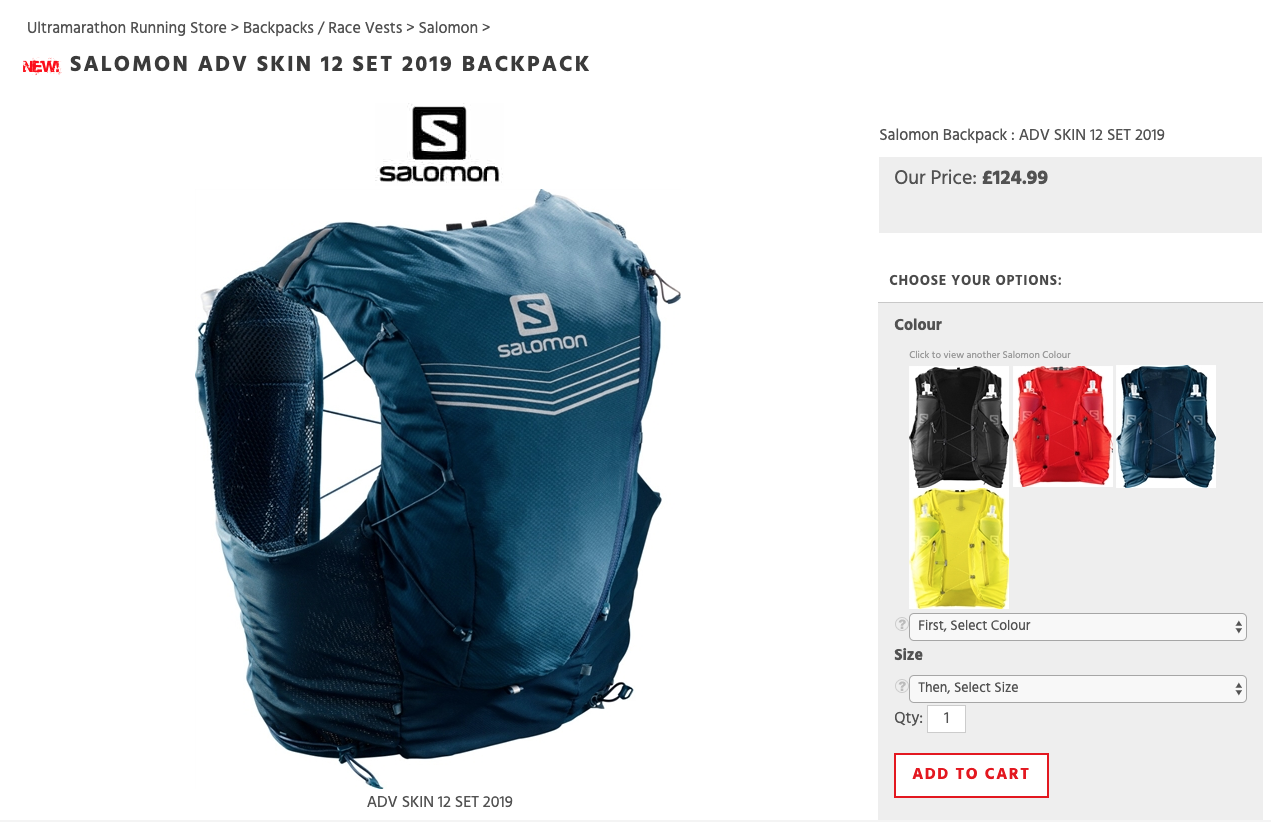 Plus a limited edition 'Guess My Time' key ring and your name on my Wall of Fame!!
To take part and have a chance to win this prize all you have to do is send me your guess in hours, minutes and seconds of how long you think it will take me to complete the Dragon's Back.
As before there is only one guess per time so if your time is taken I'll ask you to guess again.
This will probably be one of the most difficult to guess so here is some help. Each day has a time limit of 17 hrs so 17 x 5 = 85hrs would be the maximum. Please note I'm not accepting DNF (no negative thoughts for this one!!).
In 2017 the winner, Marcus Scotney, took just under 38hrs!
Based on my recce runs I have worked out splits for each day as follows.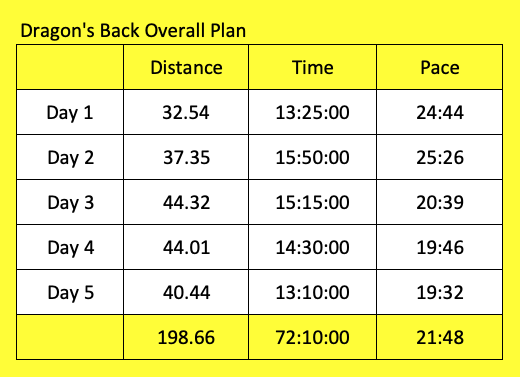 To give you an idea here are my goals for the race
Bronze – Finish – to be fair this probably should be my one and only goal but to achieve a finish I think I need to have a sensible target for each day
Silver – sub 75hrs – I feel this is possible if I get most things right
Gold – sub 72hrs – I like to aim as high as I can but to achieve this everything will need to get the majority of things (pacing, navigation, nutrition, injury free etc) right but you never know!!
If you want to take part please send your guess by 5pm on Friday 17th May 2019  by:-
leave a comment on this post
on my Facebook page
Twitter: @jkynaston
Text: 07905 218162
Instagram: jkynaston
Email: [email protected]
in person
any other imaginative method