This is my final 'harder' week before starting a two week taper though I do plan to do the club 'Hill rep' session next Monday.
This week I ran 5 times for a total of 41.72 miles
Monday 9th March - Club Fartlek Session
7.35 miles in 1:03:58
Session: 6 x 5mins (2min recovery)
Once again it was very wet and windy for our Monday night night session. We started with 9 in our group and ended up with 4 of us at the end but to be fair a number of those who stopped are running a half marathon at the weekend so they were excused!
We start each 5min run at the same point and the aim is to reach the same finish point each time. I was pleased with my consistency.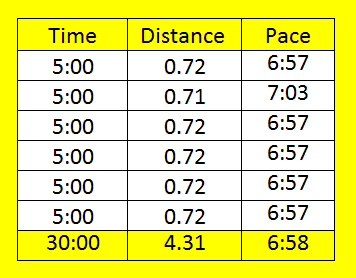 Wednesday 11th March - Lunchtime Run
While it was dry with no rain it was very very muddy underfoot so it was quite hard going at times. I had to walk some of the hills as I was sliding all over the place.
It was good to get it done and I was grateful for the shower at work!!
Thursday 12th March - Lunchtime Run
I had planned a road run this time so at least it was dry underfoot but I was absolutely soaked on this run. I started in light drizzle but from half way the rain got heavier and heavier.
I decided to not do a specific tempo session but run as hard as I could over the 6 or so miles. I didn't look at my watch at all and was quite happy with my effort.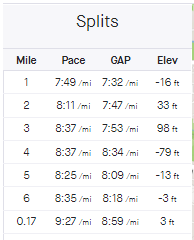 Saturday 14th March - Gleniffer Braes 
As this was going to be my last longer run before the Hardmoors 55 I wanted to do a dress rehearsal run wearing and carrying the gear I will use in two weeks time.
My good friend Cammie was keen to join me so it was great to have his company for the run. We set off at 7am in light drizzle but the rain didn't last long and even though it was windy at places and muddy underfoot we both enjoyed the run and the chat.
Here is what I'm planning to wear for the Hardmoors 55 Race
Buff
Helly Hansen Base Layer
Long sleeved top (I'll wear my favourite Green top for the Race)
Knee length skins
Long Shorts
Drymax socks
Altra Lone Peak 4
Suunto Ambit watch
Mits (with waterproof over mits if needed)
I'll carry my Inov-8 sack with dry bags for my kit and Nathan waist sack.
Waterproof top and trousers
Hat and spare gloves
Running tights
Spare warm layer - down jacket
Water bottle 600ml and 500ml flexible bottle
Survival Bag
Compass and Map
Food and Tailwind powder
Camera & Phone
First Aid Kit
Headtorch
Sunday 15th March - Paisley Loop
Another wet and windy run! I must admit I'm looking forward to the better weather arriving and being able to have a run with rain and wind but I think we'll all have to wait a little longer yet!
2020 miles in 2020
I have run a total of 423.88 miles which is just ahead of the red line.