I'm really enjoying my midweek pattern of running home from work on Wednesday and back into work on Thursday.  This week we had a Netball Tournament after school which meant I didn't start running until 5.50pm just when it started snowing!
Wednesday - Tempo Run home
I was keen to try and match or better my pace of 6:56 for the 6 mile tempo from last week but once I'd done my mile warm up I realised it was going to be tough because the sleet and wind was in my face and stayed that way for the majority of the run.
Also it was very dark and my route goes through Pollok Park which obviously doesn't have any lights so it was hard to run as fast even though you feel you are!
Anyway enough of my excuses. I ran the 6 miles at 7:06 pace which I was quite happy with. I felt I worked as hard but when I compared my HR from last week 148 to this week 142 maybe I didn't !!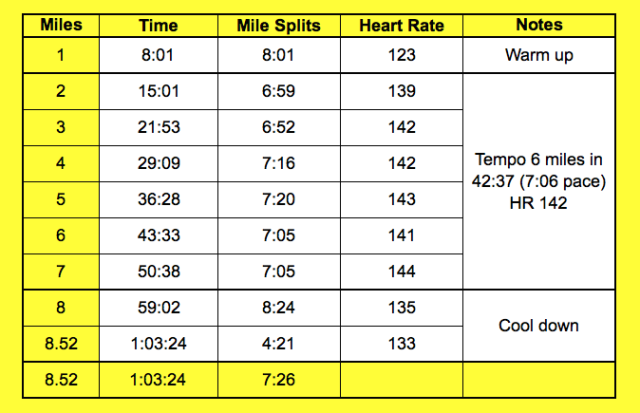 The snow didn't really stick much as I ran but overnight we had another snow fall which did stick.
Thursday - Recovery run to work
I set off at 7.30am in the dark with a good layer of snow on the ground. It hadn't frozen though so was really fun to run on. I love the crunchy sound it makes and as I was happy with a slower pace it didn't bother me that I couldn't push off and run faster.
My route into work takes me on the cycle path and I love the section when I'm running along the River Cart. It looked so good this morning that I slowed down to get my phone out and take a couple of photos ….
The next photo is from Ross Hall Park that the cycle path goes through …
I enjoy these back to back runs and my legs have adapted well. I know lots of runners run twice a day but I normally space my runs out a bit more to give me time to recover.