I like to review my running year so her goes for 2016. A month by month summary of my key races and training runs.
January
January didn't start too well as on New Year's Eve as I waited for my time on our Hogmanay 11 mile Handicap race I suddenly collapsed. I was out of it for about 20mins waking up in an ambulance!
After some tests everything was okay. They reckon I had reacted to a virus that was around the family. But it meant I didn't run for a couple of weeks which was a pain!
The highlight of January was joining the West Highland Way training run on Sat 30th Jan where a group of us ran from Milngavie to Inversnaid and back.
Miles run in January - 104.44
February
This was a better month as I picked up my training. Fro my long run this month I joined Carrie and Jamie for one of their birthdays runs. We met at Aberfoyle and ran for 30 miles or so along the Scottish National Trail to Invergledie.
In February I also ran the National Cross Country Championships at Falkirk. It was a tough run but I worked as hard as I could!
Mile run in February - 169.05
March
This month was dominated by my first ultra of the year, the Hardmoors 55 on Saturday 19th March. Unusually for me I wanted to run this more as a long training run as I had the Hardmoors 160 coming up 6 weeks later.
I also wanted to do a big back to back run on the course three weeks later so felt if I really raced it I would struggle to recover and be ready  for that weekend.
So I set myself the challenge of keeping my heart rate around 130 rather than the 137 I would normally aim for in this race.
It worked well and I had a really good day out finishing in 10:44:33 which was just over an hour slower than 2015.
Mile run in March - 184.17
April
This was biggest month by far with a back to back weekend on the Hardmoors 160 route at the beginning of the month and the race itself at the end of the month. Infact the 160 race started in April and finished in May!
I really enjoyed my two day recce. On day one I ran 43.46 miles from Helmsley to Cockmoor Hall and the second day was 32.11 miles from Wykeham to Whitby. Special thanks to David Hetherington who met me at Whitby and drive me back to my car at Wykeham.
It was good to run on the Tabular Hills section as I'd not done that before. It was very muddy in large sections. I was hoping that by race day it would be dried but it wasn't! If anything it was worse.
The Hardmoors 160 started at 5.07pm on Friday 29th April and I finished on Sunday 1st May at 7.2pm a mere 49hours 50mins 51secs later! Obviously there is a story to tell and if you haven't read my race report you are welcome to do so!
The summary would be the first 30 hours went pretty well as I worked my way through the field of 35 to a position of 8th by 100miles. The next 10 hours were as tough as I have ever experienced and I had to dig deeper than I've ever had to dig before! The final 10 hours were actually really good and I felt I finished well.
A massive thanks to my support team of Andy, Sarah and Katrina. I know without them I wouldn't have made it to the finish. I'm so glad that I was able to complete the race but I'm in no hurry to try it again. I'm not sure how many times I want to push myself to the absolute limits and have to dig quite that far!
I'm very proud of the fact that I have never had to dnf in an ultra but this is supposed to be fun and those 10hrs when I was digging deep weren't much fun!!
Miles run in April - 273.78
May
Not surprisingly this month was mainly a recovery month. I didn't run for 12 days after the race and then took another few weeks of slow running ever other day. It was at least 5 weeks after the race before I felt I had any bounce or spring in my legs.
Another non-running highlight of May was to have the privilege of marrying Matt and Dawn at a lovely outdoor service at Glencoe.
Miles run in May - 104.50 (and 32 of those were part of the Hardmoors 160 race)
June
By June I was starting to build up my training again for the Great Glen ultra at the beginning of July. I still felt quite sluggish but the recce run I did with Ryan on the Great Glen route 3 weeks before the race gave me enough confidence to feel I was recovering and could complete the race.
I did do one race own June, the Milngavie Trail Race. I was over 5 mins slower than last year but I was more than happy to get all the way round in one piece.
Miles run in June - 106.50
July
Family wise it was so good to have Emma, Yonas and Noah home from Indonesia for 5 weeks. We had plenty of days out including a walk up Conic Hill.
The main race for July was the Great Glen Ultra which started at 1am on Saturday 2nd July. I was very disciplined in this race setting off comfortably running to heart rate. It worked well as I was able to maintain my effort right through the race.
I was struggling on the ascents as I don't think my legs had fully recovered from the Hardmoors 160 but interestingly I felt really strong on the long descents and unusually for me I was actually catching runners around me.
I was very happy to finish in 14:30:33 and really pleased for Ryan, my friend,  who won the race.
We were invited to the wedding of Andy and Sarah who had supported me on the Hardmoors 160. It was such a fun weekend as the following day we ran with them at the Bradford parkrun.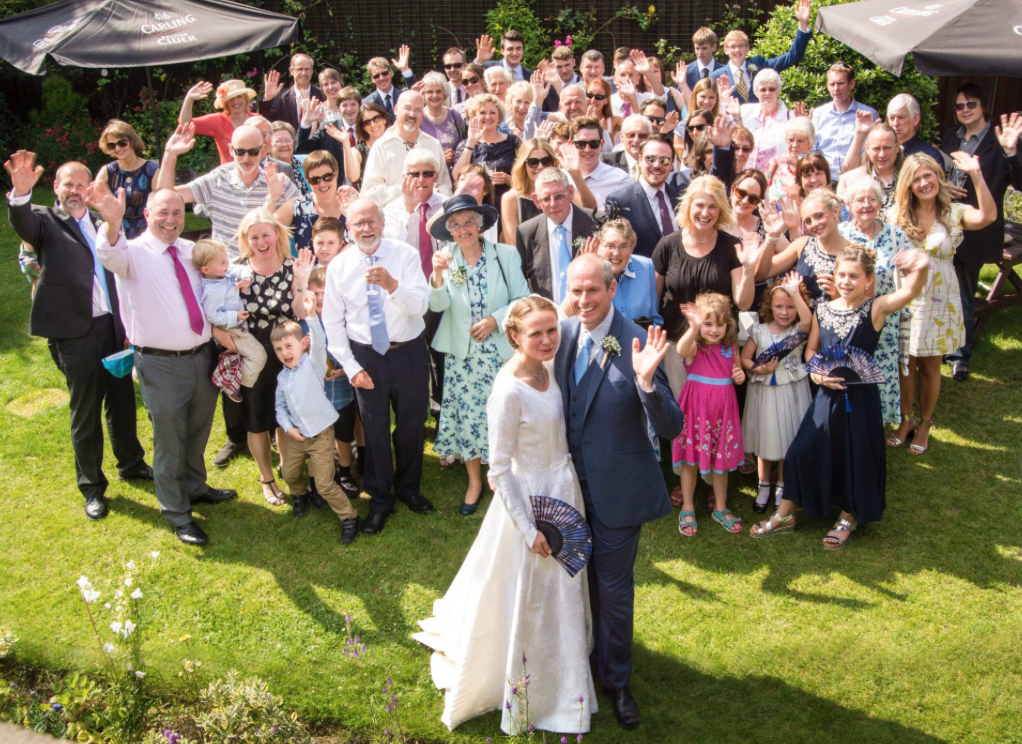 The following weekend I went down to the Lakes to watch the Lakeland 100 race and do a recce on the Lakes in a Day Route. After about 8 miles as I descended off Blencathra I slipped and badly cut my hand needing 11 stitches!
August
In August I switched my training to prepare for the last two ultras I had planned for 2016. Both of them, 10 peaks in South Wales and Lakes in a Day involved a fair bit of climbing so on consecutive Saturdays I did the Arrochar Alps loop and then a double Ben Lomond.
I practised with my poles on the ascent as I planned to use them for the ultras.
Miles run in August - 172.68
September
The Brecon Beacons Ultra was on Saturday 10th September. It was a long way to go for a 50mile race but had the added bonus of Katrina being able to visit her Dad who lives right on the route.
I really enjoyed the race. We were fortunate to have lovely weather which made the navigation a lot easier. I was aiming to finish in under 16hrs 30mins so was very happy to complete the route in 16:36:14
Once again I was happy with my pacing. I started steady keeping an eye on my heart rate and effort and was able to keep going right to the finish.
Miles run in September - 153.20
October
Just four weeks later I ran my final ultra of the year, the Lakes in a Day. I prefer to have at least 7-8 weeks between races but I really wanted to do this race so I thought I'd give it a go and see how I coped.
I was really pleased with my recovery after the 10 peaks and felt good right from the start of the Lakes in a Day. Most of the big climbs are in the first 30 miles so I knew it would be important to pace myself for this race.
Once again we had great weather and the views going over Clough Head and Helvellyn were spectacular.
I was really pleased with my run and very happy to finish in 13:09:06 as my gold target was under 13hrs.
Miles run in October - 163.68
November
Initially I was going to have an easy final of months of the year but my friend Andy Cole encouraged me to enter the Wooler Marathon and I'm glad I did. I ran the marathon and Katrina ran the half marathon and we both really enjoyed it.
It was a very cold and frosty Sunday morning (20th November) and the top of the Cheviot was covered in snow and ice with zero visibility but once we descended the sun came out and it was a coaching day to be out running.
Garry Scott said anything under 6hrs would be a good run so I was chuffed to finish in 5:35:27.
Miles run in November - 136.93
December
One of my aims over the past few years is to run 2,000 miles a year. Well actually to run at least the number of miles as the year. So this year the aim was to run at least 2016 miles. I made the decision with 6 weeks to go that I wouldn't bust a gut to achieve it.
I would have had to run about 60 miles a week for the final month and a half and I really wanted to have an easier December before starting up again from January.
So I've been running 4 times a week without working too hard. I did join Marco and others for our traditional pre-Christmas run around Ben Lomond. I was the slowest of the group of 6 but they kindly waited for me!
Miles run in December - to be added after 31st December!
I've been really pleased with 2016 and feel I achieved all my main running goals. I've got 3 races already planned for 2017 with another couple to finalise.